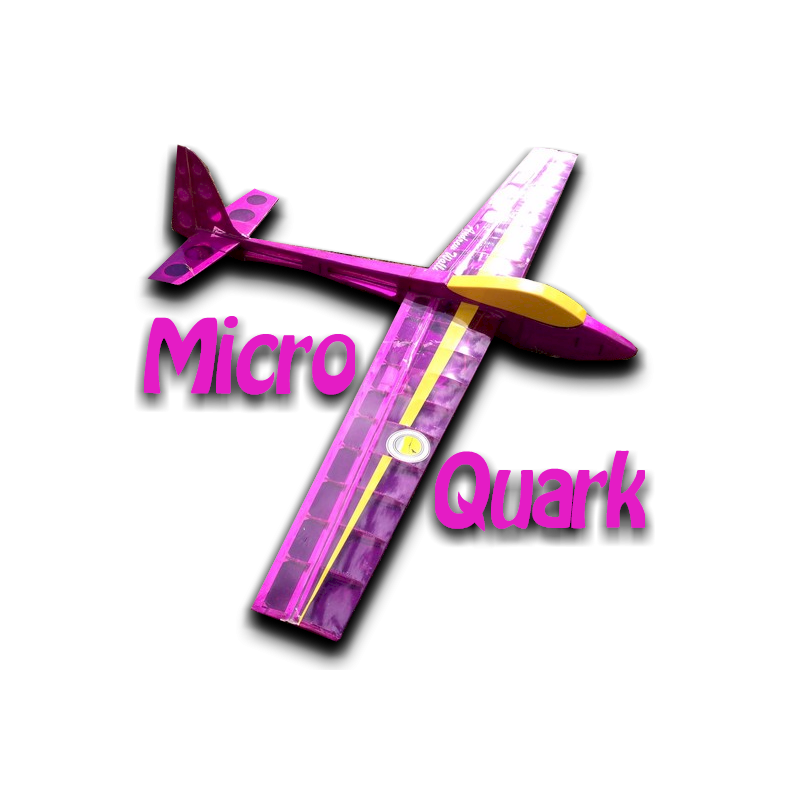  
Micro Quark
If the Quark 2M had a baby, well, that would be weird, and at the same time, it would be the Micro Quark presented here!
Wing span in 1.2m and is basically a reduced Quark 2M... But that does not mean the flying qualities are reduced too!!
We flew the Micro Quark in light wind, but also in very strong winds! The only limits are the one of the pilot!
Specs:
Wingspan: 1.2m
Length: 0.81m
Weight: Around 400Grs
Profile: SB96v/SB96VS
Functions: Ailerons, Elevator, Rudder - Towhook Optional.
See it in flight:
Build Logs and Links:
The short kit contains all the parts shown in the plans that needs to be cut + plans.
You will have to add the wood for sheeting and strips (spars etc) plus the usual accessories.
View of the plan: