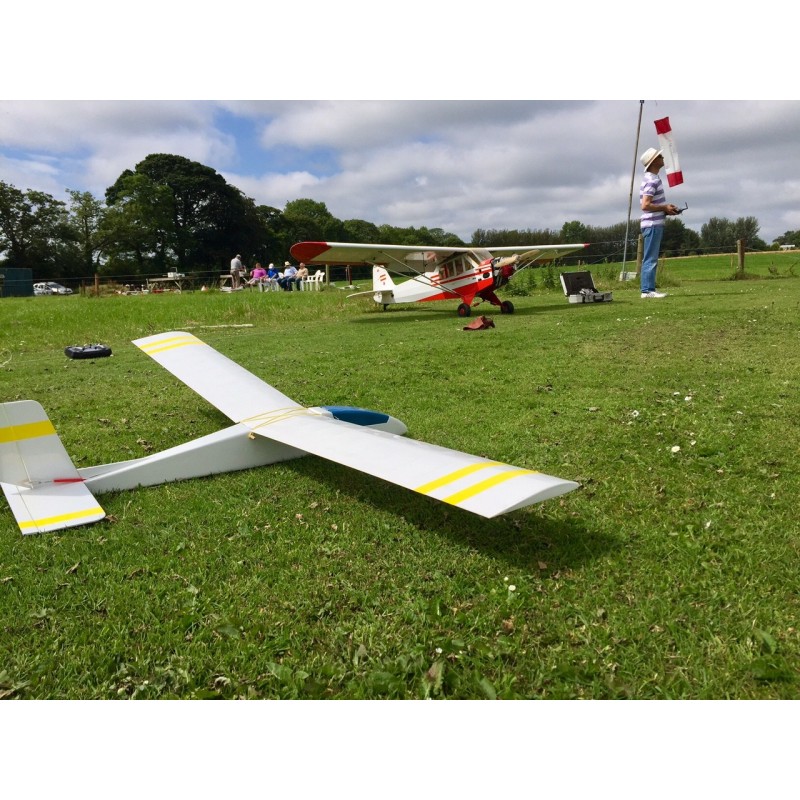  
Echo Fox
Delivered within 4 to 6 business days
Echo Fox - 2ch. beginner glider
Kit of the Echo Fox - the perfect glider to learn to build and fly!
Designed by Jean-Louis Coussot when working for the RCM magazine, the Echo Fox is a simple glider with 2 objectives in mind.
Learn to build
Learn to fly
And we are proud to say that both objectives are achieved! 
The Echo Fox has been built and flown by kids... and adults in less than a week! 
The Kit contain all the wood you need to complete the build, a detailed plan with everything you need to help you build the model, the control snakes.
You will have to add your own covering and control horns / electronics (2ch. radio - elevator/rudder)