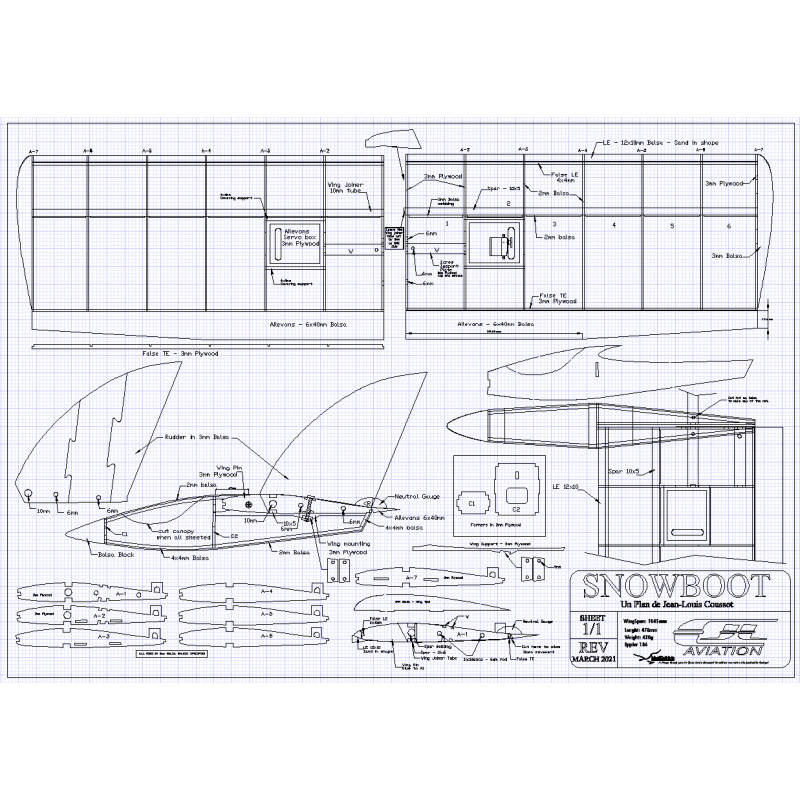  
SnowBoot Flying wing plan
Delivered within 4 to 6 business days
SnowBoot Flying wing plan
Here is the plan of the famous Snowboot.
Design is by Jean Louis Coussot! (from 1987 as a free plan in the French RCM Magazine)
Many thanks to Jean Louis to allow me to revive this old boot! 
The plan in one sheet shows all the parts and is delivered folded in a large envelope.
NOTE that the Original magazine free plan is still available on Ebay.fr if you wish!