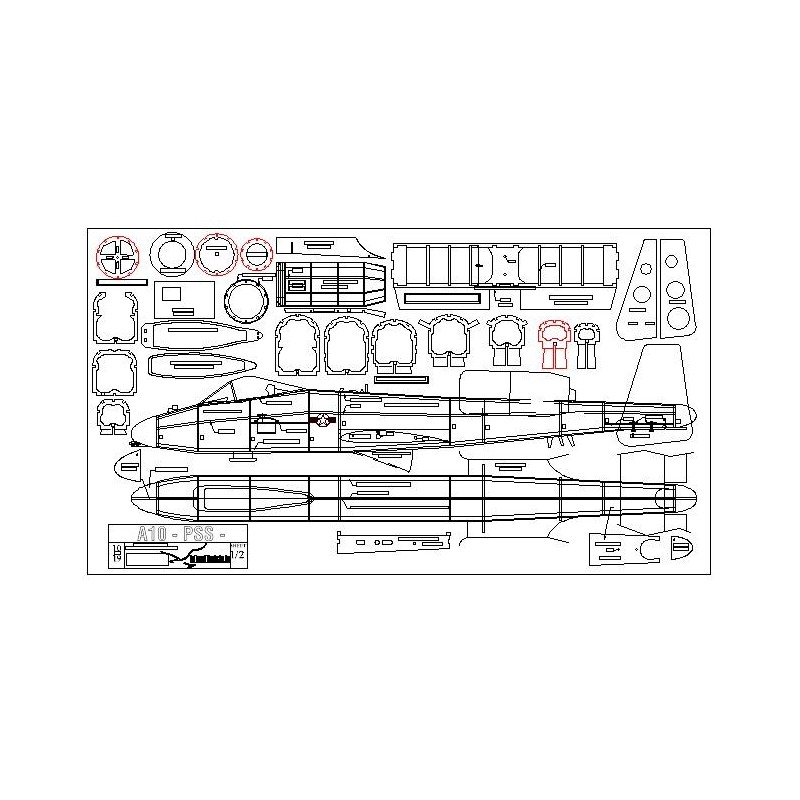  
A10 PSS - Plans
Delivered within 4 to 6 business days
Set of Plans for the A10 PSS
The plans, in 2 sheets,  comes folded in a large enveloppe.
ALL the parts are drawn. Also includes formers drawing for an electric version (untested by ourselves!)
Wingspan: 1.55m
Lenght: 1.3m
Weight: from 1.1Kgs
Profile: HQ 2.5/11
Functions: Ailerons, Elevator, Rudders (option), Electric motors (option)
Links to the 3D printed parts (Pilot, seat, canon, turbines) are available on the product page.