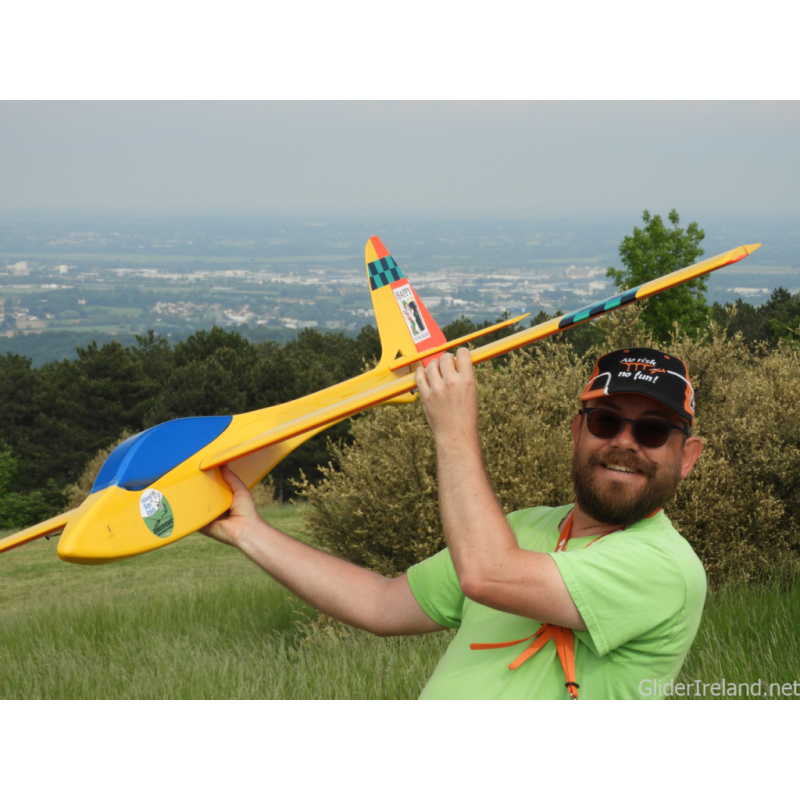  
Quark 2M
Delivered within 4 to 6 business days
The famous Quark 2M!
The Quark 2M is a 2m Wingspan full aerobatic glider. With the proven SB96/SB96VS profile combination and large control surfaces, the only limits for this machine is the pilot!
But, fully aerobatic does not mean hard to fly, or a glider for those special, but rare conditions! All controls are smooth, but with sharpe responses.
Wind? No need to fly in gale force wind with the Quark! We flew it in winds between 10 and 85 km/h winds! We even thermal with it!
No slope? The Quark, equipped with a towhook is a great machine to aerotow, and if you don't have a tow plane, several were successfully converted to electrics. 
The Quark has been flown by customers all around the World, and a real "community" has been built around it. There is a "before" and an "after" flying the Quark! You will definitively see wood aerobatic models differently! 
The short kit contain the fuselage sides, canopy, all the ribs, TE, servo supports, bellcrank, plans in 2 large sheets etc.
You will need to add the sheeting wood, spars and fuselage strips, and the usual accessories like hinges, control horns, covering...