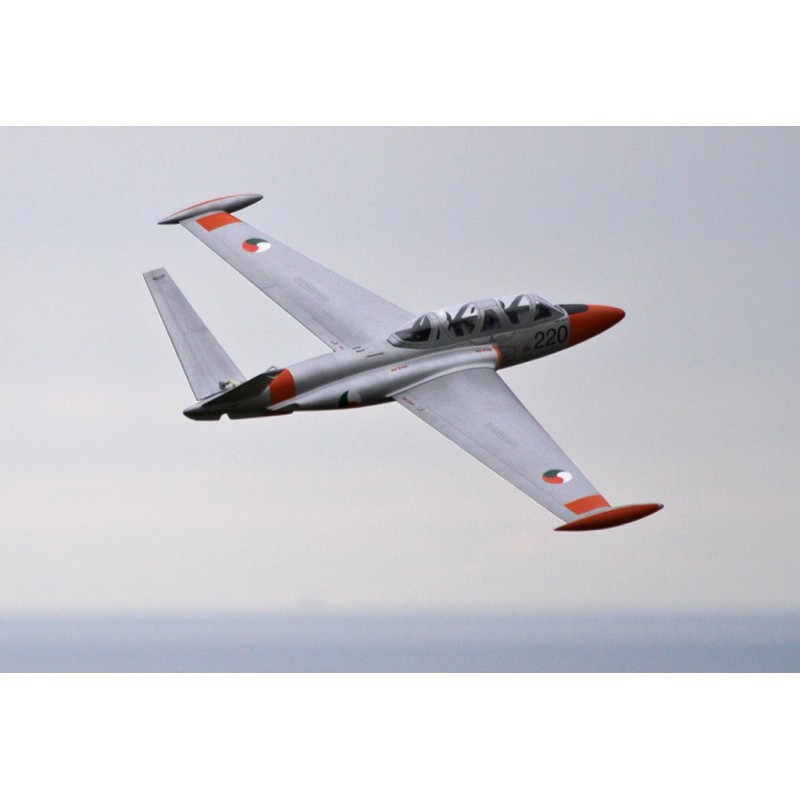  
Fouga Magister PSS
The Fouga Magister PSS is only available on request!
The delightful vee-tailed Magister has looks to match its performance. Fibreglass fuselage,The wings and tail halves with all blocks pre-fitted are supplied in obechi skinned foam, with an all flying tail plane.Besides the above items a tail cone, tip tanks, canopy, decals , pilots are supplied in the kit,along with accessories (rods, horns etc.)
The glider has excellent handling qualities, scale like manoeuvres are possible and with the modified E374 wing section and can be flown in light winds as well as the "usual" howling gales. 
Basic specs:
Glass fuselage
Wings/ V tails  foam/obechi covered
Wingtip tanks, canopy, tail cone, all supplied
wing span : 1.7m
Flying weight: 2.2kg depending on finish
Please use the contact form, or send a mail to John for latest info.
pss@islandmodels.ie
View of the Kit: