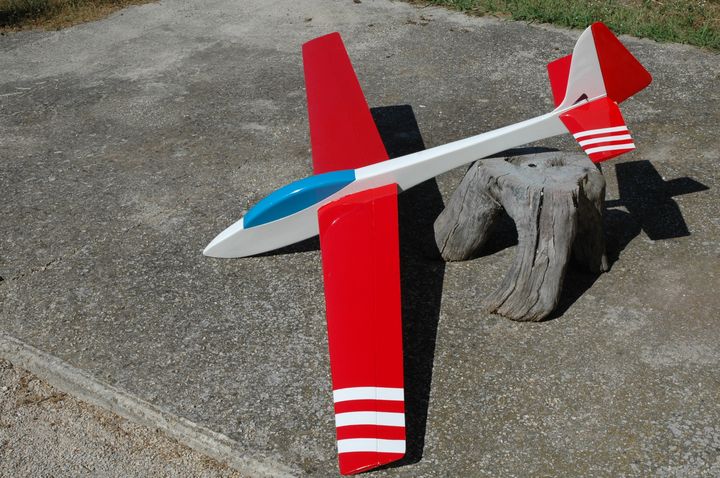 Quark 2M
Quark 2M - Aerobatic glider made of wood!

Ask a question about this product
The Quark 2M, the wooden version of the Quark EPP!
Low and slow is your thing? You prefer pattern aerobatics? Or you just want a sport model to bring everywhere with you, the Quark 2M is for you!
The construction is all in wood and will only take a few evenings to complete.
 Wingspan : 2m
Length : 1.4m
Weight : 1.2 to 1.7 Kgs
Wing Profile : SB96V - SB96VS
---
Thanks to John "Fireball" (thanks John! :) ) a build guide for the Quark is now available for download.
The guide will also be added to the kit from now on :)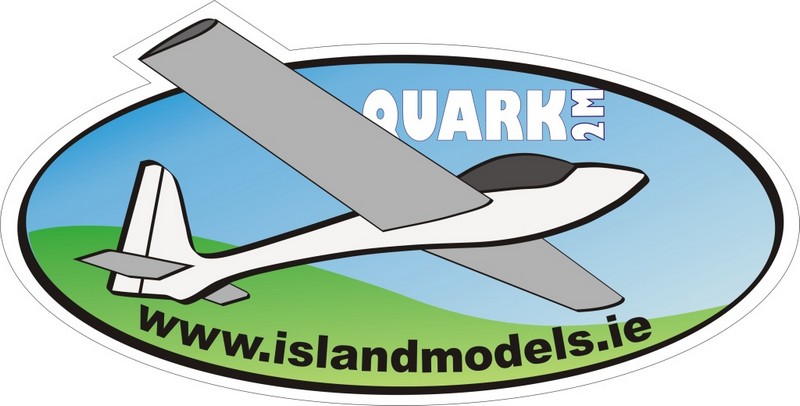 Quark 2M Logo by Pavel Jahn - Many thanks!! :)
Feel free to use it for your Quark. Need a Hi-Res version, please contact me :)
Kit include all the cut parts in wood and the plan with all the pieces in 2 large sheets. 
You will need to complete the kit, wing and fuselage sheeting (1.5mm Balsa (4 sheets) and 4mm balsa (2 sheets)).
10x5mm pine or balsa strips for wing spars - 4x1m
10mm OD Carbon tube with rods matching the inside diameter for wing joiner (8mm) - 1m
4mm OD Carbone tube (Elevator spar) with rods matching the inside diameter (3mm)
Small hardware, covering, electronic.
 Full story behind the Quark, Prototypes builds, videos, discussions etc, here : http://www.gliderireland.net/forum/viewtopic.php?t=1070
---
 Free Plan (yep, plan is free! :)  )
Fuselage plan - 1410x800mm
http://www.gliderireland.net/files/quark/Quark2M-FuselagePLAN.pdf

Wings plan - 1110x800mm
http://www.gliderireland.net/files/quark/Quark2M-WingsPLAN.pdf

And tiled versions for A4 printers:

http://www.gliderireland.net/files/quark/Quark2MFuselage_tiled.pdf
http://www.gliderireland.net/files/quark/Quark2MWingsPlan_tiled.pdf
Build threads :
http://www.jivaro-models.org/quark_2m/page_quark_2m.htm (In French WITH UPDATED PLAN!)
http://www.gliderireland.net/forum/viewtopic.php?t=1070 (In English)
http://pajanfoto.zonerama.com/Album/64221 (Pavel in CZ build photos)
New Ribs for the wooden spars mod - Set1
New Ribs for the wooden spars mod - Set2
New Ribs for the wooden spars mod - Set3
Videos :
http://www.youtube.com/watch?v=Q1RsOcMB7jQ (John Pearson Prototype first flight - Video by Richard Boyd)