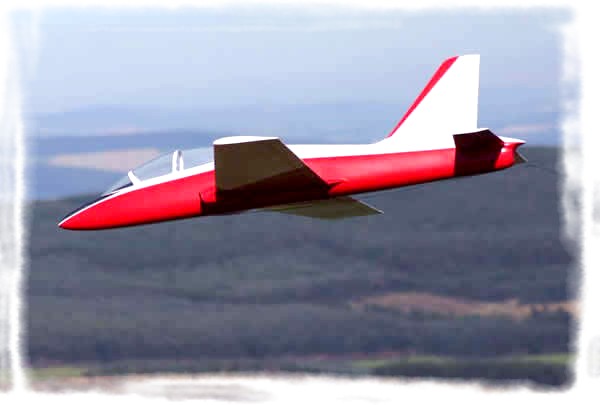 Aermacchi MB339 PSS
Aermacchi MB339 PSS Kit
Ask a question about this product
Any questions regarding availability, specs and pre-orders, please contact John at: This email address is being protected from spambots. You need JavaScript enabled to view it.
Full Kit Preview: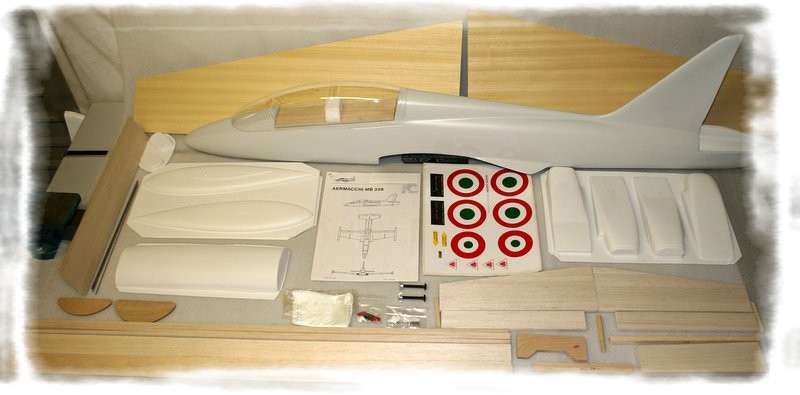 1. Full kit Aermacchi MB339 - £200.00 / 249 euro approx plus Post/Packing The fuselage, which incorporates the fin, is constructed from fibreglass, making a light and robust item, the wing root fairings front console and canopy rim are all moulded in saving the builder time. Wings are supplied in foam with obechi skinning, tip tanks, nacelles, canopy and a decal set, cockpit instrument template sheet are all supplied, also along with accessories (rods, horns etc.) plus pre-cut wood.
2. A ' Builders kit' ( glass fuselage, canopy, plastic parts, decals and the wooden parts with templates, no foam wings or accessories.  Price: £150.00 plus p/p Flying the MB 339, is a very rewarding affair and most manoeuvres have been carried out with great success. Anyone with aileron experience should have no problems, however in experienced hands the model can give a very impressive performance. The wing section is the SD3012, and the M339 will fly in winds from 10mph to 25mph etc. Basic controls are elevator and aileron (glider), rudder flapperons, airbrakes etc. can be added by the builder to choice.
Basic specs: Glass fuselage Wings foam/obechi covered Wingtip tanks, canopy, wing air ducts, belly pan, tail fern, all supplied.  
wing span : 1.7m
Flying weight: 1.86kgs depending on finish Spares are always available to keep you in the air.
See the Aermacchi in action here : http://www.gliderireland.net/images/videos/mb339.wmv